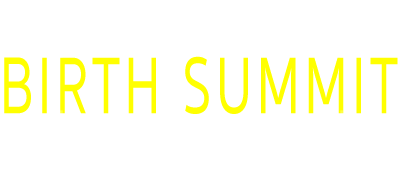 LEARN ABOUT THE INFANT MICROBIOME IN PREGANCY, BIRTH AND BREASTFEEDING
The Birth Summit is an online digital resource exploring the science of the infant microbiome during pregnancy, birth and breastfeeding.

Over 3 hours of video presentations allow you to learn from world-leading scientists behind some of the very latest research.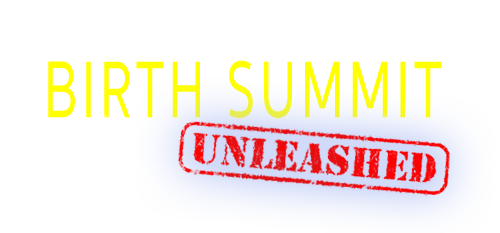 BIRTH SUMMIT UNLEASHED
This is the free-to-view version of Birth Summit. The February edition is now over, but you can still purchase the full series of videos on Vimeo on Demand.
If you would like to be notified when the next "Unleashed" Birth Summit is taking place, please sign up to our mailing list.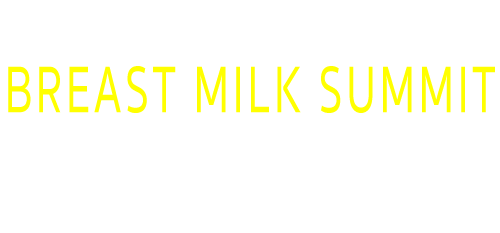 BREAST MILK SUMMIT
Our next free summit is on the subject of the science of breast milk.
Sign up to our mailing list to receive notifications on when it is taking place and how to register for free. (If you already signed up to Birth Summit "Unleashed" then you will  be automatically registered for this event.)
THE SEEDING OF THE INFANT MICROBIOME
Expectant parents are hearing more and more about the seeding and feeding of the infant microbiome for improved chance of lifelong health.
This groundbreaking science is helping empower mothers in their birth choices, but it is also creating a certain level of anxiety due to an incomplete understanding of this complex research.
A gap exists between the science and what it means in real practical terms for parents.
BRIDGING THE GAP
The purpose of this Birth Summit is to bridge that gap by connecting the scientists behind the actual research with childbirth educators and professionals who endeavour to bring understanding and calm to expectant parents.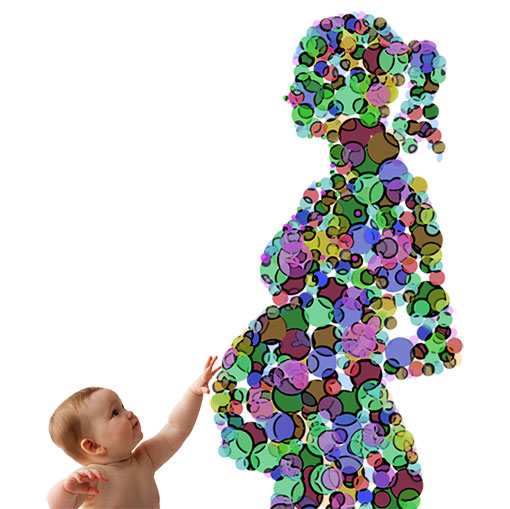 Introduction to the Birth Summit
Why is the science of birth so important?
What is the Human Microbiome?

The connection between human health and the microbiome

The microbiome and pregnancy
The microbiome and vaginal birth

The microbiome and breastfeeding

The microbiome and the developing immune system

The microbiome and C-section
Swab seeding and other solutions to C-section

The connection between C-section and long-term health problems

Swab seeding and other solutions to C-section

The personal feelings of the professors
Webinar: How to teach the microbiome to parents

Webinar: Frequently asked questions about the microbiome

WATCH ALL THESE VIDEOS NOW
WHAT TO EXPECT FROM BIRTH SUMMIT
Increase your knowledge of the microbiome through video presentations featuring 12 world-leading professors from universities such as: Cornell, Yale, NYU, Imperial and King's College London.
Boost your confidence in teaching the science of the microbiome to expectant parents.
Become fully informed about what can be done during pregnancy, vaginal birth, C-section, infant feeding and early infancy for optimal lifelong health.
Aimed at childbirth educators and other maternity professionals (midwives, doulas, doctors and lactation consultants) engaged in educating parents .
Featuring 12 world-leading scientists and clinicians featured in Microbirth.
Educational webinars on how to teach the microbiome to expectant parents.
Up-to-date information on the infant microbiome and its positive health implications for pregnancy, birth, breastfeeding and early infancy.
Hosted by the makers of the award-winning documentary, Microbirth.
Broadcast quality interview-based video presentations.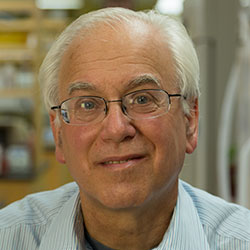 Martin Blaser
Director of the Human Microbiome Program & Professor of Translational Medicine, New York University
World-leading microbiome expert, author of MISSING MICROBES
"We have to alert the public about what's going on so that they understand what the stakes are and where this is coming from".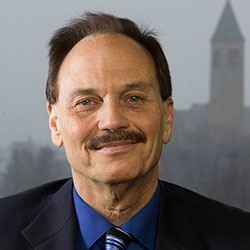 Rodney Dietert
Professor of Immunotoxicology, Cornell University
World-leading expert in human immune system, author of THE HUMAN SUPERORGANISM
"This should be on every birth plan. Every health professional tending to pregnant women should be aware of the importance of the microbiome and supporting a healthy microbiome because that is what is going to influence health across a life-span. The solution starts with birth."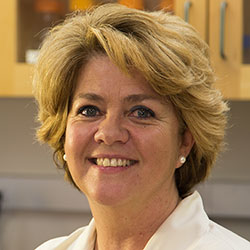 Maria Gloria Dominguez Bello
Associate Professor, Department of Medicine, New York University
Expert in infant microbiome research.
"Our Westernised lifestyle (and our technology) has given us many good things, but it comes with collateral damage. We have to understand its impact and try to correct it before it's too late, both at the level of the planet, of our environment, of our macro ecosystems, and of our own microbial ecosystems that live with us."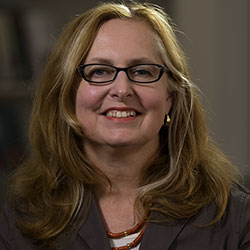 Anita Kozyrskyj
Professor, Department of Pediatrics, University of Alberta and Co-Principal Investigator, Synergy in Microbiota Research (SyMBIOTA)
Expert in infant microbiome research and immune development
"There are certain patterns that occur following vaginal birth and breastfeeding that could be altered with different kind of feeding, with antibiotic use and with Caesarean delivery."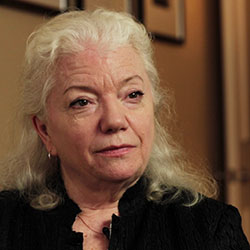 Sue Carter
Professor, Behavioral Neurobiologist, Director of The Kinsey Institute and Rudy Professor of Biology at Indiana University
World-leading expert in synthetic oxytocin.
"We are in the midst of the largest experiment in human history. My concerns for the future are that we're going to look back on this time period and say 'I can't believe we did that to our children.'"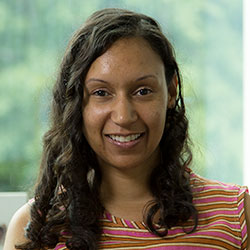 Jacqueline Taylor
Associate Professor of Nursing, University of Yale
Expert in genetics.
"During childbirth we know that there are a lot of changes that occur in the genome and in the epigenome based on things that can happen in the environment – anything from things occurring in the actual environment of the mother giving birth to interventions that can occur during the birth process. All of these interventions, we believe, may have an implication or may cause changes in the epigenome that can have later impacts on health outcomes."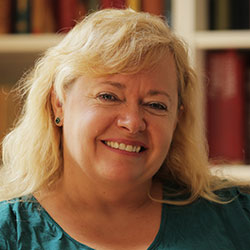 Hannah Dahlen
Professor of Midwifery, University of Western Sydney
Expert in epigenetic impact in childbirth and midwifery.
"The worse-case scenario if we don't change is that humanity is heading for a huge health crisis which will impact on us economically, it will impact on our quality of lives, but more significantly, it's going to impact on the next generation."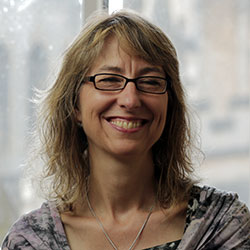 Aleeca Bell
Assistant Professor, Dept of Women, Children and Family Health Science, University of Illinois at Chicago
Expert in epigenetic research in childbirth.
"If we don't take the bigger perspective and fund research that asks the smart questions, the big questions, the developmental questions, intergenerational questions, epigenetic questions – how do we know that we're not altering the course of humanity?"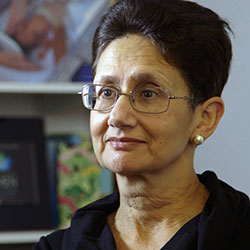 Neena Modi
Professor of Neonatal Medicine, Imperial College, London. President of the Royal College of Paediatrics and Child Health
Medical and scientific expert on newborn babies.
"We have a great opportunity before us now. Surely together we should be seizing this."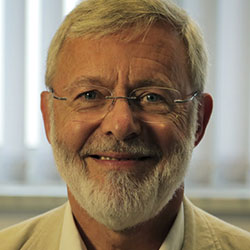 Phillip Steer
Emeritus Professor of Obstetrics, Imperial College, London
Medical / obstetric expert on C-Sections.
"There are some aspects of normal, natural birth through the vagina which are missing when you do a Caesarean section. And it's turning out that that may lead to some problems for the baby in the long term."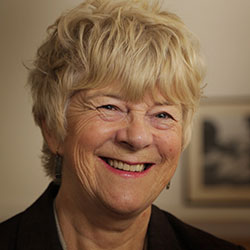 Lesley Page
Professor of Midwifery, King's College London. President of The Royal College of Midwives
Expert on midwifery and physiological birth.
"We are not just concerned with a live healthy baby at birth, but we are also now beginning to see that we can have an impact on the future health of that baby."
Stefan Elbe
Professor of International Relations, University of Sussex and Director of Centre for Global Health Policy
Expert in how this cutting-edge science translates in the real world.
"I don't think we are too late but we are definitely not too early either. This is a really big challenge, something we need to confront urgently."
WHAT PEOPLE ARE SAYING ABOUT BIRTH SUMMIT
I was writhing in happiness only at 3 minutes into this video series. It is very well done, and easily understood.
This information is valuable for anyone who desires to understand more about optimal health. I am excited to bring this information into my work, straight to parents and professionals alike.
Barbara Riviera
Fantastic!!! This has been an incredibly inspiring experience!
Birth professionals need to be aware of the great responsibility we have towards the future of our civilisation's health.
WE need to spread the word URGENTLY. This is about sustainability of our health, about life quality, about the future of humanity.
I hope our children will look back and realize how lucky they were to have people like you worrying about real basic and important health issues.
Imma Sarries
What is the Birth Summit?
The BIRTH SUMMIT is a low-cost online digital resource bringing trusted science about the infant microbiome to childbirth educators.
With over 3+ hours of high-quality video content featuring 12 world-leading professors, the BIRTH SUMMIT aims to give birth educators a better understanding of this cutting-edge science so that, in turn, birth educators can feel more confident teaching this science to expectant parents.
Who is hosting the BIRTH SUMMIT?
The BIRTH SUMMIT is being hosted by Toni Harman, co-director of the award-winning documentary MICROBIRTH and co-author of the book, THE MICROBIOME EFFECT. Together with her partner Alex Wakeford, over the past four years Toni has travelled over 50,000 miles interviewing over 30 world-leading professors about the human microbiome. Her goal is to help spread awareness of their latest research to massively improve the health of the next generation!
What content does the BIRTH SUMMIT include?
2 x Educational Webinars on how birth educators can teach the microbiome to expectant parents. Dur: approx 30 mins each
16 x Video Interview Presentations featuring 12 professors from Microbirth covering topics including about the microbiome, pregnancy, vaginal birth, infant feeding, immune system development, C-section and solutions for the future. Dur: 4-15 mins each
How much does it cost?
A 90 Day Access Pass from Vimeo On Demand costs of $29. (Other currencies are available).

What topics does the BIRTH SUMMIT cover?
2 x EDUCATIONAL WEBINARS:
How to teach the microbiome to parents Dur: 30 mins
By Bridget Supple, Birth Educator& Founder SEEDING BABY's MICROBIOME
Frequently Asked Questions about the microbiome Dur: 35 mins
By Toni Harman, Co-Director, MICROBIRTH, Co-Author, THE MICROBIOME EFFECT, Host, BIRTH SUMMIT
16 X VIDEO INTERVIEW PRESENTATIONS:
Why is the science of childbirth so important? Dur: 6 mins
Professors: Sue Carter, Lesley Page, Aleeca Bell, Maria Gloria Dominguez-Bello,
Neena Modi, Rodney Dietert
What is the human microbiome? Dur: 5'30
Professors: Martin Blaser, Maria Gloria Dominguez-Bello, Rodney Dietert, Anita Kozyrskyj, Lesley Page
Connection between the microbiome and human health? Dur: 8'30
Professors: Martin Blaser, Rodney Dietert, Maria Gloria Dominguez-Bello,
Neena Modi
Microbiome and pregnancy? Dur: 5'00
Professors: Rodney Dietert, Maria Gloria Dominguez-Bello
Microbiome and vaginal birth? Dir: 4'30
Professors: Martin Blaser, Maria Gloria Dominguez-Bello, Hannah Dahlen
Microbiome and breastfeeding? Dur: 6'05
Professors: Maria Gloria Dominguez-Bello, Rodney Dietert, Neena Modi, Anita Kozyrskyj
Microbiome and the developing of the infant immune system? Dur: 5'10
Professors: Martin Blaser, Anita Kozyrskyj, Maria Gloria Dominguez-Bello, Rodney Dietert
Microbiome and C-section? Dur: 10'30
Professors: Hannah Dahlen, Maria Gloria Dominguez-Bello, Philip Steer, Rodney Dietert, Anita Kozyrskyj
'Swab-seeding' and other suggestions for babies born by C-section? Dur: 9'00
Professors: Philip Steer, Rodney Dietert, Maria Gloria Dominguez-Bello
Epigenetics? Dur: 10'20
Professors: Rodney Dietert, Aleeca Bell, Hannah Dahlen, Jacquelyn Taylor
Connection between C-section and long-term health problems? Dur: 8'20
Professors: Neena Modi, Martin Blaser, Maria Gloria Dominguez-Bello, Rodney Dietert
Tip of the iceberg? Dur: 10'00
Professors: Rodney Dietert, Hannah Dahlen, Stefan Elbe
Association or causation? Dur: 7'20
Professors: Martin Blaser, Maria Gloria Dominguez-Bello, Rodney Dietert, Neena Modi, Hannah Dahlen
Concerns For The Future? Dur: 7'50
Professors: Sue Carter, Hannah Dahlen, Maria Gloria Dominguez-Bello, Rodney Dietert, Martin Blaser, Aleeca Bell
Solutions? Dur: 11'40
Professors: Rodney Dietert, Aleeca Bell, Philip Steer, Hannah Dahlen, Martin Blaser, Jacquelyn Taylor, Neena Modi, Lesley Page, Maria Gloria Domginez-Bello, Stefan Elbe
Personal Feelings of the Professors? Dur: 6'15
Professors: Martin Blaser, Neena Modi, Maria Gloria Dominguez-Bello, Anita Kozyrskyj, Rodney Dietert, Lesley Page, Jacquelyn Taylor, Hannah Dahlen, Aleeca Bell
WATCH ALL THE VIDEOS ON VIMEO NOW FOR ONLY $29