WORKSHOPS



Tests, resources & certificates
If you're a birth educator, doula, midwife or other health professional…
Are you lacking in confidence about the science behind the microbiome?
Are you cautious to talk about it in case you can't explain it?
Do you know how parents can best 'seed' and 'feed' their baby's microbiome at birth and in infancy?
New from the makers of Microbirth and award winning Health Professional Bridget Supple, a practical intensive one-day workshop aimed at birth professionals on the Microbiome, Birth and Breastfeeding.
Aimed at childbirth educators, midwives, doulas, lactation consultants and other healthcare professionals.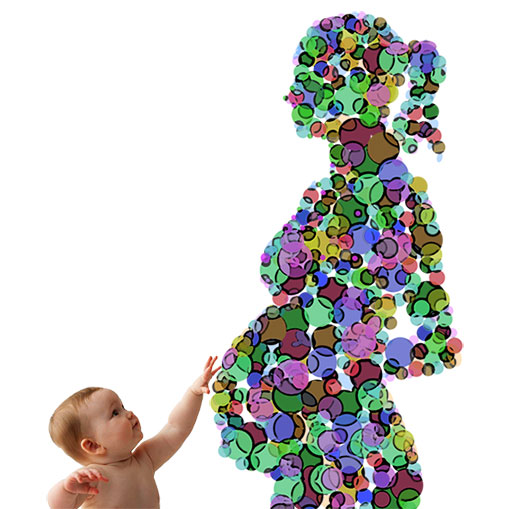 LIVERPOOL,  UK
Wednesday April 18th 2018
BOOK NOW!
BIRMINGHAM,  UK
Friday June 8th 2018
BOOK NOW!
CAN'T MAKE THIS WORKSHOP?
Register your interest and receive updates on future workshops.
Workshops will be held across the UK and worldwide.
ABOUT THE WORKSHOP
Recent science shows that it's critically important that a baby is exposed to his or her mother's bacteria during pregnancy, birth and infancy. This has long-term implications for the baby's future health and well-being.
But what does this mean? And how does a mother 'seed and feed' her baby's microbiome?
This practical workshop filled with videos, interactive learning and group exercises reveals the secrets of the infant microbiome which will help you better support parents by giving you a full understanding about this cutting-edge research.
In this one day workshop the presenter will guide you through the work of leading scientists in the field of the microbiome.
Your confidence in the science behind the messages will be strengthened and you will leave with exercises and activities to do with parents.
FEEDBACK FROM THE LAST WORKSHOP
"Thank you so much for such an informative study day.
I learnt such a lot and your methods of imparting all the information really was super.
I now feel that I will be able to talk to mothers/ parents about microbiomes and will start including it in my antenatal sessions."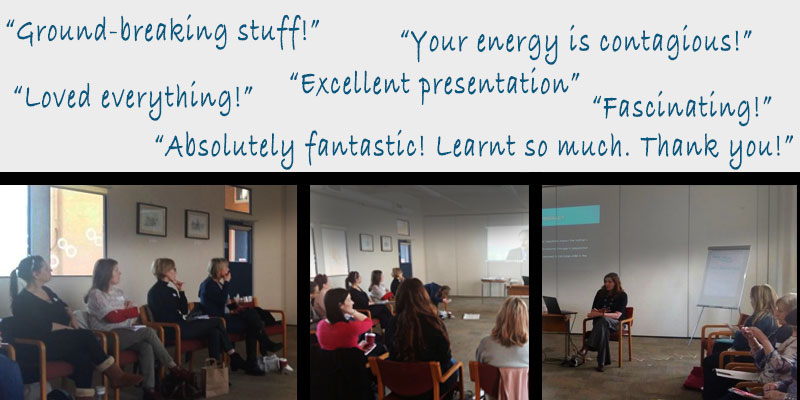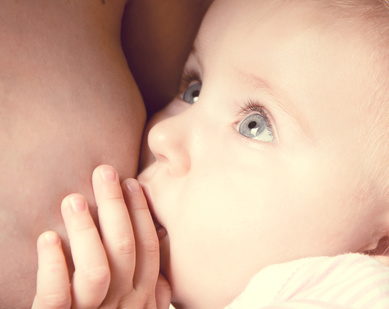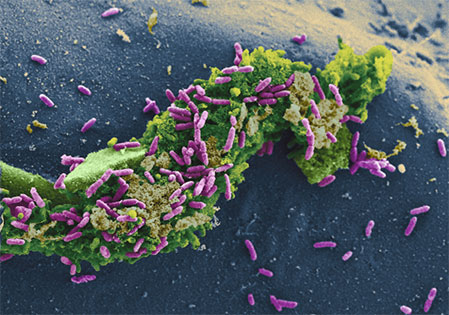 Sample prepared and imaged by Dr. Adam Jakus of Prof. Ramille Shah's TEAM Laboratory, Simpson Querrey Institute for BioNanotechnology, Northwestern University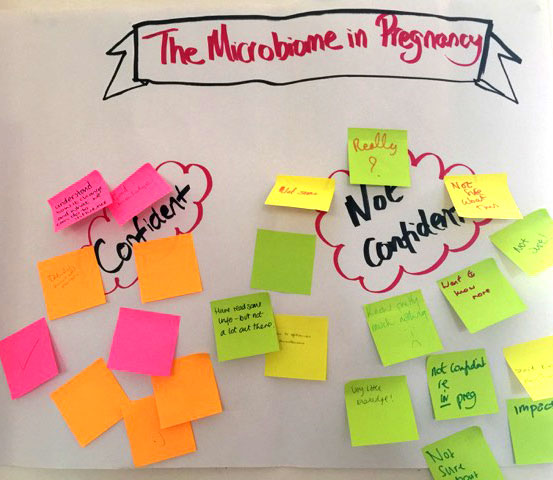 Leave with confidence! Green & yellow: how participants felt at the beginning. Pink & orange: how they felt at the end.
IN THIS WORKSHOP YOU WILL:

Understand the science behind the microbiome in pregnancy, birth and in infancy
Be confident about the research that exists to date
Learn ways to explain the science to parents
Receive a Certificate of Attendance and other handouts
Be supported by a dedicated online community
Qualifies as continuing education credits (check with your accreditation provider)
ABOUT THE PRESENTER BRIDGET SUPPLE
Bridget Supple has been teaching parents about birth, brain development and, more recently, the microbiome for 15 years at Birmingham Women's Hospital and for the charities NCT and TAMBA (Twins and Multiple Birth Association) where, for the last few years, she has been the highest evaluated teacher.  As well as teaching parents she runs workshops for Health Professionals, Birth Workers and Children's Centre Staff on optimising the start for babies as well as regular conference talks across the country.
Bridget has taught in Children's Centre's as part of an Outreach program targeting groups less likely to attend standard classes and developed and delivered a course for BME women in Telford in 2012. More recently she has been running sessions for Children's Centre staff on the microbiome and baby brain development
In 2012 Bridget also designed and ran a Talk to your Baby project within an antenatal class and delivered this as part of the Women's hospital classes. This was hugely successful and has now been rolled out to all the hospital Parent Education teachers. As a result of her work at the Women's Bridget was invited to speak at the National Literacy Trust conference and as a result of this, in addition to teaching parents, she runs workshops for Health Professionals, Birth Workers and Children's Centre Staff on optimising the start for babies as well as giving regular conference talks across the country.
Bridget also runs the Facebook page "Seeding Baby's Microbiome" a source for health professionals and parents alike to keep up to date with the latest science and understanding of giving baby the best microbial start.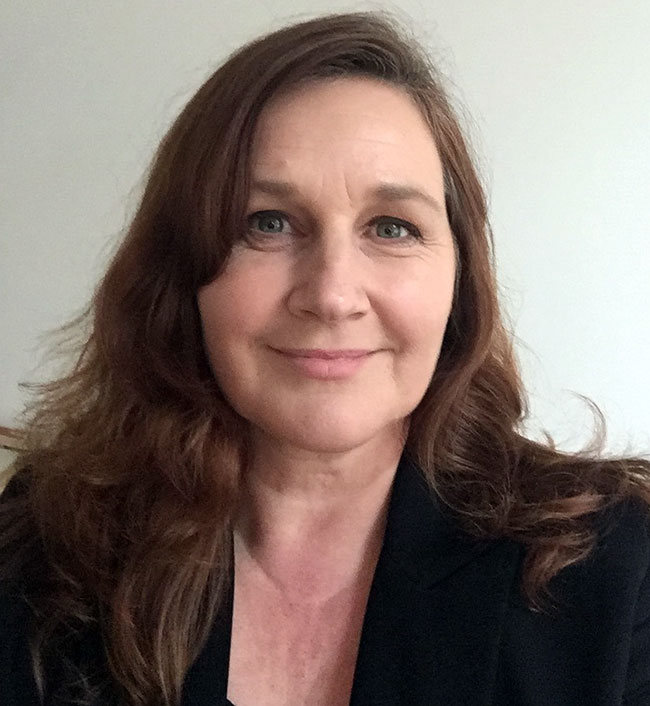 ABOUT THE SCIENTISTS
The workshop features videos and research from world-leading professors and scientists including:
Professor Martin Blaser, Director, Human Microbiome Project, New York University

Professor Rodney Dietert, Professor of Immunotoxicology, Cornell University

Associate Professor Maria Gloria Dominguez-Bello, Microbiologist, New York University

Professor Hannah Dahlen, Professor of Midwifery, Western Sydney University

Professor Anita Kozyrskyj, Professor, Pediatriacs, University of Alberta, Canada

Professor Gregor Reid, Professor of Microbiology and Immunology, and Surgery at Western University
CAN'T MAKE THESE WORKSHOPS?
Subscribe to our mailing list to receive updates on future workshops.
Please include your county/state and country so that we can plan future locations.
Thank you.